Board of Directors & Executive Team
As President of the 3-21 Foundation, Julie is committed to enhancing the lives of individuals and families living with Down syndrome. She was awarded the Community Partnership Award from the Federation for Children with Special Needs in 2013 and the Outstanding Educator Award from the Massachusetts Down Syndrome Congress (MDSC) in 2016 for her leadership of the Learning Program Boston, the Foundation's primary activity, which she co-founded in 2009. She has held additional roles at Down Syndrome Foundation (Orange County, CA), contributing to the growth and development of the Learning Program nationally and internationally. Julie was also the 2013-2014 recipient of the Leadership Education in Neurodevelopmental Disabilities (LEND) Fellowship Award from the Eunice Kennedy Shriver Center. Her focus as a Shriver Fellow was on developing research-based programs to improve educational outcomes for children and youth with Down syndrome. Her advocacy work has included positions with the Government Affairs Committee at the MDSC.
Previously, Julie was engaged in academic research at Harvard Business School (HBS) focused on the management of high-performing organizations. She is currently serving or has served on various Harvard boards in different capacities, including in MBA Admissions at HBS, the HBS Women's Association and a Harvard-affiliate early childhood center. Her prior professional career has included positions in private equity and investment banking on Wall Street. Together with her family, she has helped establish a special needs ministry in her church and is a regular speaker about family issues and disability within the local community. Julie holds an MBA from Harvard University and a BA from the University of Texas.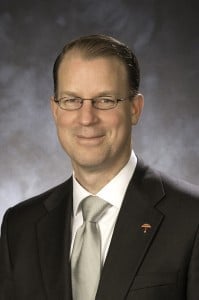 Charles Thompson
Treasurer & Director
Charles Thompson serves as the Vice President of International Bond & Financial Products for Travelers Insurance Company, a holding company engaged through its subsidiaries in providing a wide range of commercial and personal property and casualty insurance products and services to businesses, government units, associations and individuals (#181 on Fortune 2000 List). Prior to Travelers Charles worked for Chubb Group of Insurance for 17 years working his way up from a trainee position to become a Vice President with profit and loss responsibility for a $1.2B operation focused on Professional Liability. His ability to problem-solve and create an environment of interactive discussion and free exchange of ideas while relying upon deep technical and financial analysis have been critical components to Charles's success. These components of his leadership have been tested during his tenure at Travelers and Chubb as he has worked on Mergers and Acquisitions, established new offices in North and Latin America, launched new Professional Liability insurance products and developed the next level of management talent. Charles holds an MBA from Boston University and a BA from the University of California, Berkeley.
Christopher Messina
Director
Chris leads the 3-21 Foundation's efforts in cognition, beginning his work in this arena in 2005 as an advisor to a number of emerging organizations exploring the potential for cognitive enhancement in Down syndrome. Chris served as a Director of both the DSRTF (Down Syndrome Research & Treatment Foundation, now the LuMind Foundation) and Meiogen (a neuro-pharmaceutical development firm focused on cognitive therapies). In 2006, Chris helped initiate the development of the first gene chip capable of processing trisomic DNA. He also participated in the first international symposium on genotype-phenotype correlations in Down syndrome in 2007, the first international scientific symposium on cognition in Down syndrome in 2013, and numerous advisory meetings with biopharmaceutical firms investigating cognitive markets. Chris holds multiple global patents in healthcare and social media.
In Chris's day job, he is the CEO of Body1, Inc. a Cambridge, MA cloud software firm providing web platforms for medical marketing. He is also a current Overseer of the Harvard-affiliated Mt. Auburn Hospital and the Harvard Business School Health Alumni Association. Previously, he served as a founding Director of MassMEDIC (Medical Device Trade Association).  Chris also serves in Shine!, a special needs ministry at his church. Together with his wife, he is a regular presenter on special needs parenting and the inherent worth of all children to both medical students and engaged couples. Chris frequently speaks about social media in healthcare, and is active on the 3-21 Foundation's blogging team at Twitter.com/T21Team. Chris is a graduate of Harvard University (MBA) and Rutgers University (BS). He also studied community design at the University of Sydney (Australia) as a Rotary Fellow.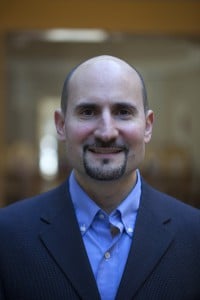 Nicos Vekiarides
Director
Nicos has spent the past 20 years in high-tech organizations, both as a business manager and as an entrepreneur/founder. Nicos is currently VP of Cloud Technology at EMC Corporation. Prior to EMC, Nicos was the CEO and Co-Founder of TwinStrata, Inc. a data storage firm based in Natick, MA delivering cloud storage and disaster recovery solutions, acquired by EMC in 2014. Prior to TwinStrata, Nicos served as Vice President of Product Strategy at Incipient, General Manager of the storage virtualization business at Hewlett-Packard and VP of Engineering at StorageApps. Nicos holds an MS in Computer Engineering from Carnegie-Mellon University and a BS in Electrical Engineering from MIT. Over the past 10 years, he has been an avid supporter of Trisomy21 cognitive and medical research as well as related programs, sharing the vision of the 3-21 Foundation.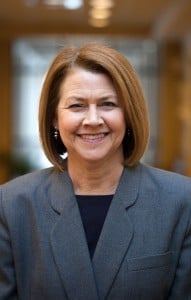 Pamela Booth
Clerk & Director
Pam serves as Lead Parent Educator with the Learning Program Boston, the 3-21 Foundation's parent-focused educational intervention program.  In her role, she leads parent workshops on topics in Down syndrome education, bringing evidence-based research into practice to homes and schools. She is a frequent presenter on best practices for teaching literacy and numeracy to children with Down syndrome and presents annually at Down syndrome regional conferences, reaching both parents and educators. She also serves on the Board of the 3-21 Foundation, guiding the growth and delivery of its education programs. She began her career in the disability community over a decade ago, leveraging her professional skills to benefit families who have children with disabilities. In the field of education she has represented families as an Advocate, re-established her local Special Education Parent Advisory Committee, and piloted reading and education programs for students with disabilities. Her work in the policy realm has included positions with Massachusetts Families Organizing for Change (MFOFC), and Southeastern MA21 Council, a disability policy collaborative. She currently serves on the Board of the Brockton Area ARC and Massasoit Community College's Massachusetts Inclusive Concurrent Enrollment Initiative (MAICE).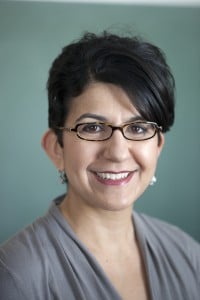 Renee Vekiarides
Director of Development
Renee has been involved with the Learning Program Boston, the 3-21 Foundation's parent-focused educational intervention program,  since its inception and has served in numerous administrative and teaching capacities.  Currently she is serving as our Director of Development, supporting our fundraising efforts and serving as our communications liaison with alum families, with additional administrative duties.  Renee graduated with her BS in Electrical Engineering and Computer Science from the University of Utah. She started out at Raytheon Corp. as an Amplifier designer then moved on to Agilent Technologies where she worked as a Systems Engineer supporting the sales staff in their efforts to sell test and measurement equipment. She is an active member of the Boston-area Down syndrome community and has been involved in the disability community for over 15 years.